Radio Cardiff
Community Media / What We Do / What's on
Each week, over 26,000 Cardiffians tune into Radio Cardiff, the capital city's only community radio station. It's programmes go out 24 hours a day, and a schedule for a typical day lists more than 100 different features.
We offer an alternative to mainstream BBC and commercial radio stations with our distinctive blend of music and speech programming.  You'll hear soul, jazz, reggae, blues, house, soca, RnB, hip-hop, ska and funk – presented by people with a genuine passion for the music they play. And, while Radio Cardiff is musically orientated, local & national news; weather; traffic conditions; reviews; film criticisms; interviews; competitions; sports; science; local history; health & fitness; mental health & wellbeing; theatre, quizzes, political coverage; debates; religion and the arts all have their place in the schedule.
Aside from being the only community radio station in the City, we are actually the only terrestrial station of any kind that broadcasts exclusively to Cardiff and its richly multi-cultural population. We are proud to give a voice to the diverse communities living in what is both one of the oldest established multi-cultural areas in the UK, and the youngest capital city in Europe. Radio Cardiff has over 120 volunteers from across the communities that make the city their home.
But there is more to Radio Cardiff than just broadcasting. The station has become very much part of the community. We first went on air in October 2007, and we are an established part of the City's life and each week we connect our audience to a huge spectrum of events, opportunities and recreational activities in the Welsh Capital.
You can listen to VCS Radio Cardiff on 98.7 FM in the City, online and via our FREE app. Just search Radio Cardiff in your app store to download to your mobile or tablet
Key Commitments
View Coverage Map
The station's day-to-day operations are delegated to a volunteer Management Committee led by our Head of Radio (Donna Zammit), and made up of programme makers, broadcasters and local people. It is directly responsible to the Trustee Board of VCS Cymru and is regulated by Ofcom.
Being part of VCS Cymru means that we have greater capacity to encourage and support the involvement of local people from all backgrounds, no matter what barriers there may be. Our volunteer pool consists of a diverse mix of experienced radio presenters & volunteers, and people just starting out in radio.
We offer a range of engaging volunteering opportunities to local people – providing training and support to help people improve their lives by becoming part of a thriving team, learning new skills and getting to put them into practice.
VCS Radio Cardiff is an active member of the Community Media Association (CMA).
The CMA is is recognised by Government, Ofcom and industry as the voice of the UK community media sector and it regularly contributes to consultations on media and communications policy. CMA members work throughout the UK in radio, television and new media.
The CMA's mission is to enable people to establish and develop communications media for cultural and creative expression, community development and entertainment. The CMA membership consists of 250 community media organisations plus more than 300 individuals and associate organisations.
Visit the Radio Cardiff website
Radio Cardiff is the city's award-winning local radio station, showcasing the cultural diversity of Europe's youngest capital city, on FM, online and on mobile.
---
The community radio broadcast licence for Radio Cardiff is owned and operated by VCS Cymru.
Licence Number: CR000094BA/3
---
From the blog
Take a look at these beautiful sketches from SM, a talented artist and Pave the Way volunteer. Thank you S, […]
Read More

›
Thanks to the determination of our wonderful Pave the Way volunteers, our OCD group socials ran from March to […]
Read More

›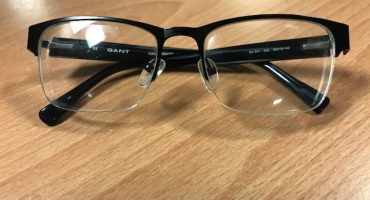 I started volunteering a couple of months ago. I volunteer a couple of hours a day, 2 days a week. VCS […]
Read More

›