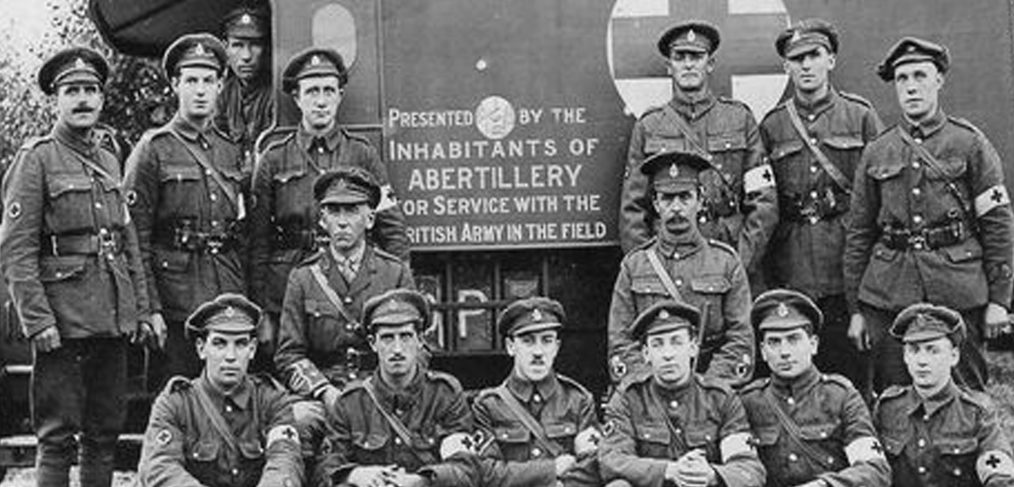 Media Release – Stories/Straeon
Media Release
14.Feb.17
YOUNG VOLUNTEERS FROM ACROSS CARDIFF TEAM UP TO UNEARTH STORIES OF VOLUNTEERING DURING WWI
Voluntary Community Service Cymru (VCS) joins forces with local young people thanks to funding from the Heritage Lottery Fund Wales.

Straeon o'r Ffrynt Cartref/Stories from the Home Front will highlight and share the work done by charities from across Cardiff between 1914 and the end of the Great War.
Continuing the community heritage work of VCS, Stories//Straeon will see young people from across Cardiff working with some of the city's leading organisations to share the story of volunteering through community journalism, filmmaking, and interactive media; uncovering the hidden stories that helped keep Cardiffians in high spirits during some of its darkest hours.
Culminating in a pubic exhibition at the end of May, volunteers will spend the next 4 months sifting through archives and public records thanks to the generous support of partner organisations including the Cardiff Story, Glamorgan Archives, and Cardiff University Special Collections and Archives. Also partnered with the project are Kids in Museums, The Fusion Program, and Communities First clusters in Cardiff. The project will also give young people the opportunity to gain a Bronze Arts Award, accredited by Trinity College London.
Richard Bellamy, Head of HLF in Wales, said:
"The impact of the First World War was far reaching, from the front line to the home front. Since April 2010, the Heritage Lottery Fund has awarded over £5.5million to more than 90 projects – large and small – that are marking this global Centenary; our small grants programme enables communities like those involved in Stories from the Home Front to explore the continuing legacy of this conflict and help local young people – in particular – to broaden their understanding of how it has shaped our modern world."

Jeremy Rees, Director of VCS Cymru, said:
"I'm delighted that the Heritage Lottery Fund Wales have once again supported VCS Cymru. While the war played out overseas, life at home was tough in the UK and between the years of 1914 and 1918, the number of registered charities soared. Charities in Cardiff set up to raise funds for families in need, collect goods and provide housing for refugees; while people volunteered their time in hospitals, churches, and other charities around the city.

Stories/Straeon is reinforcing VCS Cymru's commitment to community heritage and supporting young people with a passion for storytelling. We are thrilled to be working once more with colleagues in the Cardiff Communities First clusters and across the heritage sector. I look forward to sharing the work of our young army with visitors during 2017."
Heritage materials from the project will be turned into a digital collection, acting as a future archive, with education resources available for schools and colleges, joining a series of heritage projects including: People's Collection Wales and the Home Front Legacy.
Straeon o'r Ffrynt Cartref: Stories from the Home Front is an offshoot of the Chronicle Project, a VCS Cymru project documenting the history of volunteering in Cardiff.
For more information please contact:
Lara Taffer – Heritage and Digital Initiatives Officer
lara.t@vcscymru.org.uk
+44 (0)29 2132 2627
---
Notes to editors
Established in 1964, VCS Cymru finds ways of helping disadvantaged groups through supported volunteering, community media and heritage opportunities. The organisation was the first voluntary services charity to be set up outside London.
For Stories/Straeon, VCS Cymru is working in partnership with the Cardiff Story Museum, Glamorgan Archives and Cardiff University Special Collections and Archives, Butetown, Riverside and Grangetown (BRG) and Splott, Tremorfa, Adamsdown, Roath (STAR) Communities First clusters.