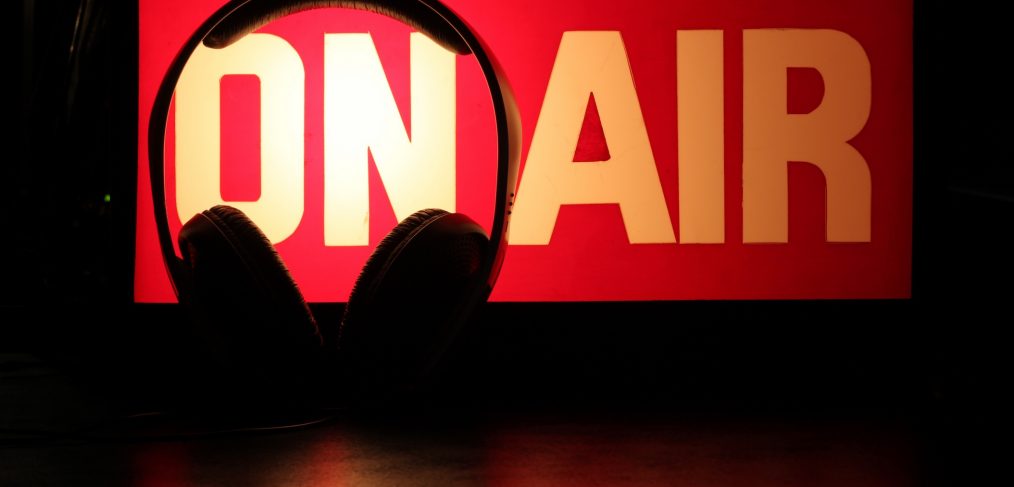 Media Release – Radio Cardiff
Media Release
13.Feb.17
THE FUTURE SOUNDS BRIGHT FOR RADIO CARDIFF
Radio Cardiff, the city's only community radio station marks ten years of broadcasting later this year, and today announces a new phase in its development as it becomes part of Voluntary Community Service (Cymru) with enhanced community engagement and training capacity, along with a refreshed schedule.
Each week more than 60 volunteers are involved in putting together a wide variety of programmes that demonstrate the station's commitment to offer listeners a real alternative to commercial and mainstream BBC output, with a mix of music shows blending Soul, Reggae, Jazz, Blues and other genres that reflect the Capital's diverse multi-cultural population; together with Cardiff news and community interest programmes on topics such as local history, mental health & wellbeing; cultural identity, women's issues; arts, science and community sports.
Former Kiss FM DJ Rahiem Makani  has taken over the popular drive-time slot with an upbeat daily show with music and features to entertain on the drive home, while at Breakfast, listeners' favourite Georgina Sammut – who has been with the station since it started  – wakes the City up with her unique blend of music and humour. Between those two 'flagship' shows the station offers a line-up of accessible music and talk shows hosted by the largest and most diverse team of presenters at any community radio station in Wales .
Radio Cardiff is not only the City's sole community station, but is actually the only terrestrial station of any kind that broadcasts exclusively to the Capital. After a challenging couple of years caused by a lack of funding, it approached VCS – Cardiff's long established volunteering service – with a proposal to combine resources. VCS has been serving Cardiff since 1964, and as well as supporting the station with volunteers, it has been producing programming on the station giving a platform to the City's voluntary & community sector – a role it also carried out for Cardiff's original local radio station – CBC – in the 1980's.
Radio Cardiff will maintain its distinctive identity with its own management structure and a Management Committee that reports to the VCS Board. The two organisations have been co-located since last December, and from 6th of February VCS has become responsible for the operating licence and for the stations 'Key Commitments' as a community station to Ofcom.
Donna Zammit, Head of Radio said:
"Radio Cardiff has constantly evolved over the years, but always kept its roots firmly in the community. We think we have a distinctive and unique sound – and very much a Cardiff sound. Getting VCS behind us makes us better able to deliver the community engagement and training parts of our service – something we've wanted to be able to do more of for a long time, and with our refreshed schedule we think the station sounds better than ever, and the reaction we've had from our listeners suggests they think so too."    

 Jeremy Rees, Director of VCS Cymru said:
"Radio Cardiff has become a really important part of our City's life, and VCS is delighted to help it strengthen and thrive. In a market where so much media is being centralised, community radio is growing in importance as a means of reflecting its audience. Radio Cardiff does that really well, it does not sound like any other station – it's unique. The sheer diversity of the large number of local people from all sorts of backgrounds, and across the age range, who volunteer with the station is testimony to that.  Since VCS was established in 1964, it has always been a grassroots organisation that serves to connect groups and people in the City, and together we'll continue to do that, but even better – as well as playing some terrific music!"      
For more information or to arrange an interview please contact:
Mike Scott – Development Manager 
mike.s@vcscymru.org.uk
Phone: 029 2132 2627
You can view the full refreshed schedule at:
www.radiocardiff.org/our-schedule/
---
Notes to editors
VCS Cymru
Established in 1964, Volunteer Community Services Cardiff (later Cymru) was the first local volunteering service to be established in the UK, outside of London.
For over 50 years VCS Cymru has been enabling the most disadvantaged to engage with their communities, facilitating the positive health and well-being of individuals and the places they call home, through community media, heritage and supported volunteering opportunities.
From 2017 the charity is wholly funded by trusts and foundations, corporate support and individual donations.
Radio Cardiff
Radio Cardiff is the city's only community radio station, broadcasting a mix of soul, reggae, R&B and chat, daily.
With over 25,000 weekly listeners, Radio Cardiff showcases the cultural diversity of Europe's youngest capital city across the airwaves on FM, online and via a dedicated app.
The community broadcasting license is operated and managed by VCS Cymru Limited, a charity registered in English and Wales. Charity Registration Number. 1066.