In April, Pave the Way volunteers joined Guy O'Donnell, the Sherman 5 team and lots of other organisations to Get Creative.
We went behind the scenes and onto the stage which was set up for City Road Stories, and we got to sit in the Studio which was showing Killology. It was very hard to resist touching the props ……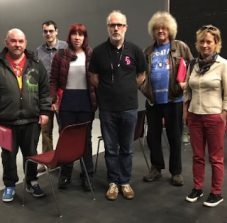 City Road Stories was there, we got to add comments on a huge map of City Road. Needless to say the section around Poets' Corner / PC's / Tut & Shive was full of interesting memories …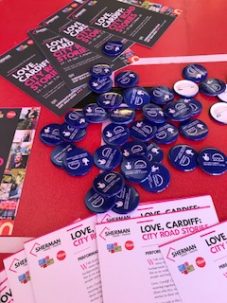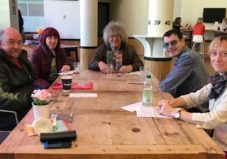 The amazing Made In Roath Collective was at the event with a poetry booth. Lit bombing? We loved it. We got to choose a subject and the poet in residence at the booth composed  express masterpieces. Here are two, one called Freedom and one called The Sherman.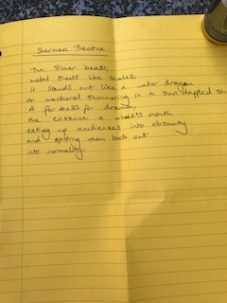 Everyone signed up to join Sherman 5, some PtW volunteers signed up to be Sherman 5 reps.To top off a fantastic morning, refugees in Cardiff, through Cardiff City of Sanctuary, served up a stunning array of traditional dishes from a number of African Nations. This is Jo's plate with Eritrean, Ugandan, and Congolese food.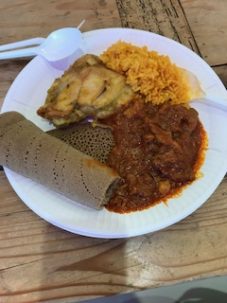 Diolch Pawb!
Pave the Way – wellbeing through volunteering
Contact Jo for more information:
Jo Harry
jo.h@vcscymru.org.uk
07387 577390
02921 322 627
If you want to find out more about Sherman 5:
Read More

›