VCS drop-in sessions run 3 times a week at
Cardiff Central Library Hub

(2nd Floor). In these sessions our

Volunteer Champions

(or VCs) help people to access volunteering opportunities online. These sessions are open access and don't need an appointment.
The
VCS Central Library Hub Drop-In

runs on:
Tuesdays:               1pm – 4pm
Thursdays:             1pm – 4pm
Fridays:                   10am – 1pm (
10am – 12noon on 5th Feb

)
Our
Volunteers Advisers

also run midweek outreach sessions on Wednesdays in Neighbourhood Hubs around the City.
The next
VCS Neighbourhood Hub Drop-Ins

run on the following dates:
Wednesday, 3rd February, 10am to 1pm                                                       The Llanedeyrn Powerhouse, Maelfa, Cardiff CF23 9PN
Wednesday 10th January, 10am – 1pm     

CANCELLED! 

                             
Canton Library

, Library St, Cardiff CF5 1QDA
Wednesday 17th February, 10am – 1pm                                                          
The STAR Centre

, 2 Splott Rd, Cardiff CF24 2BZ
Wednesday 24th February, 1pm – 4pm                                                        
The Grangetown Hub

, Havelock Place,,  Cardiff  CF11 6PA.
There are 3 ways to access our service:
By attending one of weekly Volunteering Drop-In Sessions held around the City.
By searching our Volunteering Wales database online.
For people requiring additional support we offer an Appointments Service
1. Volunteering Drop-In Sessions
Volunteering Drop-In Sessions are held 4 days a week somewhere in Cardiff – in Neighbourhood Hubs, Libraries and Community Centres. The Central Library Hub service is run by Volunteer Champions and take place on Tuesday  &  Thursday afternoons and on Friday mornings.  Our Volunteer Advisors also run midweek outreach drop-in sessions on Wednesdays in Neighbourhood Hubs – the times and locations change every week so we can make the service accessible to people with different availabilities. Details are published on the website at the start of each month.
http://www.vcscymru.org.uk/?page_id=2296     **Please note we no longer operate a Drop-In service at Brunel House
2. Online
VCS Cymru opportunities can be found online at the Volunteering Wales database. You can search for available volunteering roles by entering your postcode and giving the distance from your home you are prepared to travel. You can use the Advanced Search option to define what type of volunteering you are interested in. To access the Volunteering Wales   database, click on the link below:
3. Appointments for people with additional needs
Appointments for people with additional needs can be booked by phone on 029 2022 7625 or you can email info@vcscymru.org.uk  and one of the team will respond with information about the slots available (these are usually on Mondays but can vary from week to week depending on our outreach schedule).
We are located in Cardiff City Centre on the Ground Floor of Brunel House, 2 Fitzalan Road, Cardiff CF24 0EB –  close to Queen Street Railway Station.
VCS CYMRU TO ENTER A NEW CHAPTER IN OUR HISTORY FROM APRIL 2016
VCS would like to announce that as of April 2016 we intend to hand over the running of Cardiff Volunteer Centre to our partners at  Cardiff Third Sector Council (C3SC). We will continue to exist as an independent social action charity that will concentrate on developing supported volunteering initiatives, whilst retaining our purpose of helping others through community service
VCS will focus on initiatives to help people with barriers that prevent them from volunteering and engaging with wider civic life. In our experience of dealing with thousands of people we see how difficult it can be for some groups to participate through volunteering. We have also seen how challenging it is for organisations to support these individuals in the face of cuts to their funding.
We have taken this decision to redefine our role as a result of changes to funding, and the move to a standardized system of volunteer centres across Wales being a core service of the County Voluntary Councils.
In order to strengthen community work that is done by volunteer involving organisations we are forming an umbrella group of small charities.  We will use our expertise and that of others in the group to create a pool of volunteers and services to better help marginalised people access volunteering and participate further in their community.
VCS Cymru was established in 1964, and started the Volunteer Centre in Cardiff in 1975. We have many things to be proud of – we were the first volunteer centre in Britain and we developed many ground breaking projects in South Wales including initiatives in Swansea,  Newport and the Vale of Glamorgan as well as the Capital. The movement went on to spread across the UK playing a major part in shaping the volunteer involving ethos of the third sector. Some of the people who came through our doors went on to form groups of their own which grew and became part of the fabric of life in Wales. We were also integral in forming another volunteer centre in the Vale of Glamorgan in 1991 which now continues to thrive in GVS.  We remain a small charity but our achievements have been great and we will ensure our future builds on our success whilst remaining true to our roots in volunteering and community engagement.
We will continue in our current role until the end of March 2016 when the running of the Cardiff volunteer centre will be handed over to C3SC in what we intend to be a seemless transition. We are confident that they will continue to provide a valued service to the people of Cardiff and its third sector, and we will continue to work closely together to ensure the continued success of the centre.
We are excited by what the future holds for VCS and look forward to sharing more about this new phase in our long history at our Annual General Meeting which is being held on 28th September.
We wish to thank two of our main funders WCVA and Cardiff Council for their support of the volunteer centre over a number of decades and look forward to working together in the future. We also want to thank all the organisations that have truly engaged with volunteers and helped people contribute to society in a meaningful way.
Our greatest thanks continue to go to all the volunteers who make up the heart of VCS.
JOIN US ON THURSDAYS FOR OUR RADIO SHOW 'CARDIFF IN ACTION' TO HEAR ABOUT ALL THE LATEST VOLUNTEERING OPPORTUNITIES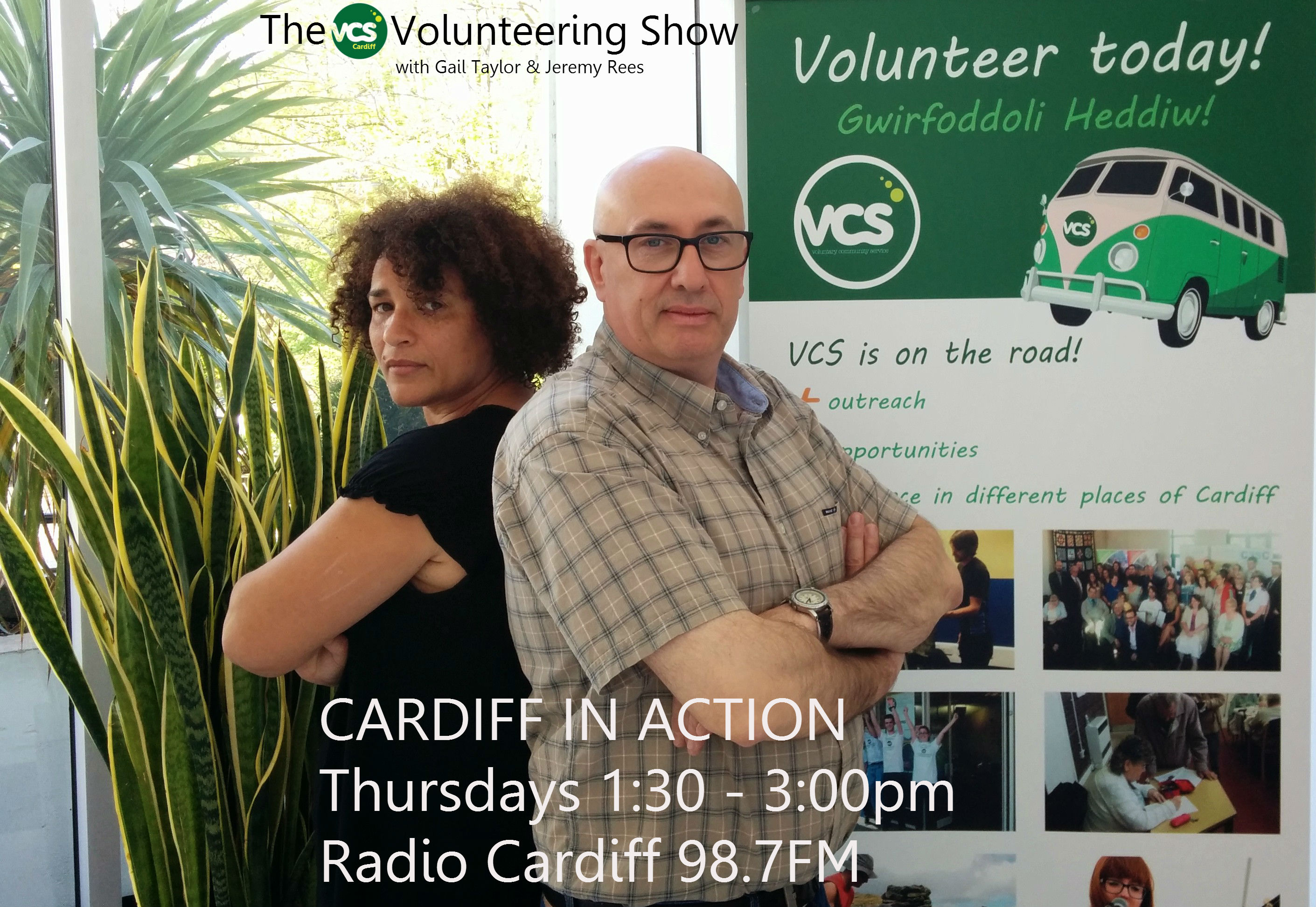 Gail & Jeremy meet volunteers & volunteer co-ordinators from charities and voluntary organisations across the City, and have the latest opportunities togother with volunteering news. We're live on air each Thursday from 1:30 – 3:00pm on Radio Cardiff 98.7FM, or you can listen online / on apps on Tune In:-   Radio Cardiff on Tune In
Or if you miss the show live, you can listen on Mixcloud here:-  Cardiff In Action on Mixcloud
MAKING VOLUNTEERING ACCESSIBLE TO ALL
 VCS Cymru held their AGM on the 28th September 2015

 How can we help?
VCS Cymru supports Cardiff City of Sanctuary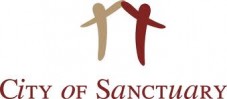 To find out more about them go their website http://www.cityofsanctuary.org/cardiff
Latest Tweets
Join us