Job Opportunity
VCS Cymru is seeking to appoint a Mental Health Worker with experience in the catering industry with an exciting new partnership project – 'Pave The Way'
Cardiff and Vale Action for Mental Health (cavamh), Glamorgan Voluntary Services (GVS) and Voluntary Community Services (VCS Cymru) have secured funding from the Big Lottery to run the Pave the Way Project. This will support economically inactive and unemployed people with mental health needs by providing them with volunteering opportunities, supported by volunteer mentors as required.
Mae VCS Cymru yn dymuno penodi Gweithiwr Iechyd Meddwl sydd â phrofiad yn y diwydiant arlwyo ar gyfer rhan o'n prosiect newydd cyffrous – Paratoi'r Ffordd
 Mae Gweithredu ar gyfer Iechyd Meddwl Caerdydd a'r Fro (cavamh), Gwasanaethau Gwirfoddol Morgannwg (GVS) a Gwasanaethau Gwirfoddol Cymundedol (VCS Cymru) wedi sicrhau arian gan y Loteri Fawr i redeg y prosiect Paratoi'r Ffordd. Bydd hyn yn cefnogi pobl sy'n anweithgar yn economaidd a di-waith ag anghenion iechyd meddwl trwy ddarparu cyfleoedd gwirfoddoli, a gefnogir gan fentoriaid gwirfoddol gwirfoddoli yn ôl y gofyn.
Main Purpose of Role
To ensure the efficient running of the Pave The Way programme at the Wellbeing Institute – that is, to create pathways to volunteering & employment for people with mental health needs (including people with substance misuse issues which are having an effect on their mental health). The programme is delivered through individual and group work, offering training, work-based experience and placements in food preparation and catering.
Prif Bwrpas y Swydd
 I sicrhau rhediad effeithiol y rhaglen yn Paratoi'r Ffordd yn y Sefydliad Lles – hynny yw, i greu llwybrau i wirfoddoli a cyflogaeth i bobl ag anghenion iechyd meddwl (gan gynnwys pobl â phroblemau camddefnyddio sylweddau sydd yn cael effaith ar eu hiechyd meddwl). Cyflwynir y rhaglen trwy waith unigol a grŵp, gan gynnig hyfforddiant, profiad yn y gweithle a lleoliadau mewn baratoi bwyd ac arlwyo.
We are looking for someone who combines knowledge & experience in mental health and working in a kitchen environment; has lived experience of mental health and at least 2 years' experience of working with people who have alcohol, drug and mental health problems; and who additionally has at least 2 years' experience of working in a busy catering environment
Rydym yn chwilio am rywun sy'n cyfuno profiad a gwybodaeth ym maes iechyd meddwl a gweithio mewn amgylchedd cegin; gyda phrofiad byw o iechyd meddwl ac o leiaf dwy flynedd o brofiad o weithio gyda phobl sydd â phroblemau alcohol, cyffuriau ac iechyd meddwl; ac hefyd o leiaf dwy flynedd o brofiad o weithio mewn amgylchedd arlwyo prysur
Qualifications
Professional qualification in Catering; NVQ Level in the Health & Social Care or Mental Health field (or relevant experience)
This post is funded by the Big Lottery Fund for two years.
Cymwysterau
Cymhwyster proffesiynol mewn Arlwyo; Lefel NVQ ym maes Iechyd, Gofal Cymdeithasol neu Iechyd Meddwl (neu brofiad perthnasol)
SALARY:                    £26,556 (NJC 30 – Pro rata) Fixed term contract
PENSION:                   6% employer contribution
 ACCOUNTABLE TO:     Pave The Way Co-ordinator (in liaison with Director at VCS)
 Annual Leave:   21 days Annual Leave plus Statutory Holidays
Location:   Inroads Wellbeing Institute, Riverside, Cardiff
Interview Date:     Wednesday 14th September;
DBS check required on conditional offer of post
CYFLOG:                    £ 26,556 (NJC 30 – Pro rata)  Math o gytunedeb:
PENSIWN:                      6% cyfraniad gan y cyflogwr
YN ATEBOL I:                Cydlynydd Paratoi'r Ffordd (ar y cyd â'r Cyfarwyddwr yn VCS)
Gwyliau Blynyddol:      21 diwrnod o Wyliau Blynyddol yn ogystal â Gwyliau Statudol
Lleoliad:                        Sefydliad Lles Inroads, Riverside, Caerdydd
For an application pack contact Jeremy.r@vcscymru.org.uk
Closing date – 30th August 2016
I gael pecyn cais, cysylltwch â Jeremy.r@vcscymru.org.uk
 Dyddiad cau – 30 Awst 2016
Cyfweliadau:  dydd Mercher  14 ain Medi 2016
Gwiriad y Gwasanaeth Datgelu a Gwahardd (DBS) yn ofynnol os byddwch yn cael cynnig y swydd yn amodol 

VCS Cymru partnership with Inroads Wales
Inroads and VCS are proud to announce that they are joining forces and collaborating on a number of innovative projects that will excite, inspire and make a real difference to the lives of people recovering from drug, alcohol or mental health issues; and ex-offenders.
Our Stronger Together Alliance will deliver a truly holistic, client centred service and support individuals to be actively involved and be a part of the delivery of these new initiatives.
Improving health and wellbeing will be at the heart of the collaboration.
Services will be delivered from the Inroads Wellbeing Institute and a number of other locations in both Cardiff and the Vale. Both charities have a long history of delivering services in Cardiff and the Vale and the combined local knowledge of both providers will ensure that they are able to meet the needs of the communities they serve.
From Monday, 14th March VCS will have a new address & phone number:-
VCS Cymru,                                                                                                                                                             Inroads Wellbeing Institute, 96-98 Neville Street, Riverside, Cardiff CF11 6LS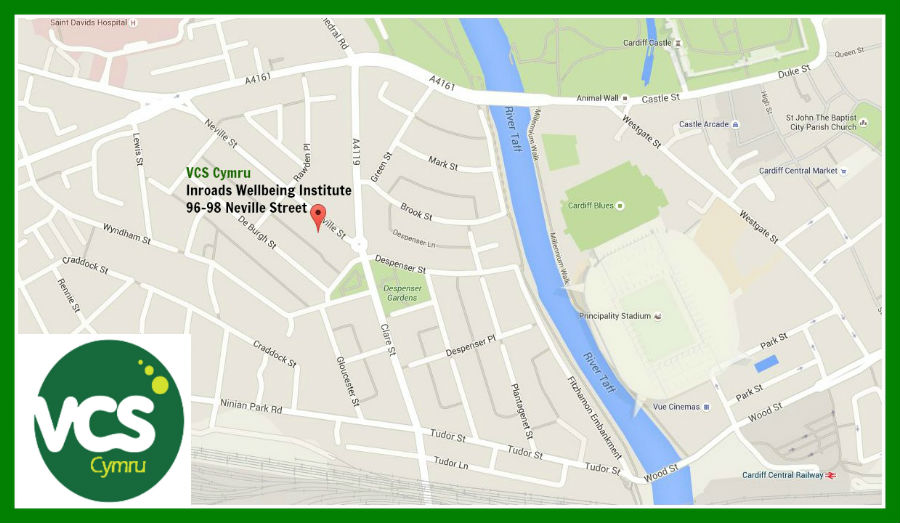 TEL: 029 2040 7407
VOLUNTEERING OPPORTUNITIES AT THE WELLBEING INSTITUTE
VCS and Inroads are working in partnership at the Wellbeing Institute in Riverside on a number of projects which will provide volunteering opportunities. Our services are designed to assist people experiencing barriers to volunteering and those in need of some support – including people with substance dependency issues, mental health needs and ex-offenders.
There will be at least 17 different volunteering roles in our new combined service and we will be publishing details about them on the website during Spring 2016.                           When each role is released they will be listed on the Volunteering Wales website.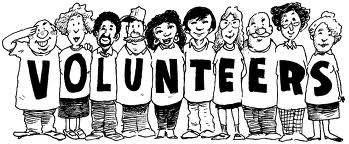 Roles include:-
Reception Volunteers (4 hour sessions – morning & afternoon)
Wellbeing Cafe Meet & Greet Volunteers  ( 4 hour sessions – morning & afternoon)
Allotment – Support Volunteers
Knit & Natter  – Support Volunteers
Cookery Group Support Volunteers
AWE Group Volunteers (Arts, Wellbeing & Enterprise) – Mentors with interest in drama, music and performance
AWE Radio production volunteers
Sewing Group Support Volunteers
Learn Direct – Support Volunteers
Chronicle – Community Heritage Volunteers
Data Inputting Volunteers
Social Media & Website Volunteers
Bid Development & Fundraising Task Force Volunteers
Art Group Support Volunteers (Thursday afternoons)
Music Group Volunteers
Craft Group Volunteers
Housekeeping Volunteers
All roles will be eligible for Time Credits
THE CARDIFF VOLUNTEER CENTRE
As of 1st April 2016, Cardiff Third Sector Council (C3SC) has taken over running the Cardiff Volunteer Centre – to find out more visit their website www.c3sc.org.uk or ring them on  (029) 2048 5722
 
Volunteering opportunities in the Cardiff & Vale area can be found online at the Volunteering Wales database. You can search for available volunteering roles by entering your postcode and giving the distance from your home you are prepared to travel. You can use the Advanced Search option to define what type of volunteering you are interested in. To access the Volunteering Wales   database, click on the link below:

VCS CYMRU ENTERS A NEW CHAPTER IN OUR HISTORY FROM APRIL 2016
VCS would like to announce that as of April 2016 we intend to hand over the running of Cardiff Volunteer Centre to our partners at  Cardiff Third Sector Council (C3SC). We will continue to exist as an independent social action charity that will concentrate on developing supported volunteering initiatives, whilst retaining our purpose of helping others through community service
VCS will focus on initiatives to help people with barriers that prevent them from volunteering and engaging with wider civic life. In our experience of dealing with thousands of people we see how difficult it can be for some groups to participate through volunteering. We have also seen how challenging it is for organisations to support these individuals in the face of cuts to their funding.
We have taken this decision to redefine our role as a result of changes to funding, and the move to a standardized system of volunteer centres across Wales being a core service of the County Voluntary Councils.
In order to strengthen community work that is done by volunteer involving organisations we are forming an umbrella group of small charities.  We will use our expertise and that of others in the group to create a pool of volunteers and services to better help marginalised people access volunteering and participate further in their community.
VCS Cymru was established in 1964, and started the Volunteer Centre in Cardiff in 1975. We have many things to be proud of – we were the first volunteer centre in Britain and we developed many ground breaking projects in South Wales including initiatives in Swansea,  Newport and the Vale of Glamorgan as well as the Capital. The movement went on to spread across the UK playing a major part in shaping the volunteer involving ethos of the third sector. Some of the people who came through our doors went on to form groups of their own which grew and became part of the fabric of life in Wales. We were also integral in forming another volunteer centre in the Vale of Glamorgan in 1991 which now continues to thrive in GVS.  We remain a small charity but our achievements have been great and we will ensure our future builds on our success whilst remaining true to our roots in volunteering and community engagement.
We will continue in our current role until the end of March 2016 when the running of the Cardiff volunteer centre will be handed over to C3SC in what we intend to be a seemless transition. We are confident that they will continue to provide a valued service to the people of Cardiff and its third sector, and we will continue to work closely together to ensure the continued success of the centre.
We are excited by what the future holds for VCS and look forward to sharing more about this new phase in our long history at our Annual General Meeting which is being held on 28th September.
We wish to thank two of our main funders WCVA and Cardiff Council for their support of the volunteer centre over a number of decades and look forward to working together in the future. We also want to thank all the organisations that have truly engaged with volunteers and helped people contribute to society in a meaningful way.
Our greatest thanks continue to go to all the volunteers who make up the heart of VCS.
JOIN US ON THURSDAYS FOR OUR RADIO SHOW 'CARDIFF IN ACTION' TO HEAR ABOUT ALL THE LATEST VOLUNTEERING OPPORTUNITIES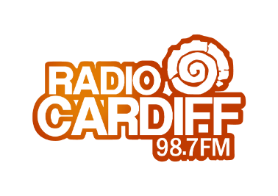 Kim & Jeremy meet volunteers & volunteer co-ordinators from charities and voluntary organisations across the City, and have the latest opportunities together with community news. We're live on air each Thursday from 1:30 – 3:00pm on Radio Cardiff 98.7FM, or you can listen online / on apps on Tune In:-   Radio Cardiff on Tune In
Or if you miss the show live, you can listen on Mixcloud here:-  Cardiff In Action on Mixcloud
VCS Cymru supports Cardiff City of Sanctuary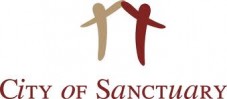 To find out more about them go their website http://www.cityofsanctuary.org/cardiff
Latest Tweets
Join us